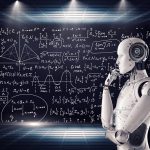 Why AI is a lot like teenage sex – and how you can get better at it
January 17, 2020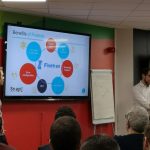 Modern Data Warehouse – Snowflake & Fivetran
January 17, 2020
Picture this: you've decided to embark on an analytics project and find yourself in the offices of an experienced analytics team. To the untrained eye it might look like a bunch of people in comic book t-shirts staring into seemingly infinite streams of mysterious numbers, symbols and letters.
What are they all doing? You might well ask! We're the first to admit that data analytics is hardly the most accessible business. With that in mind, here is a handy cut out and keep guide to the different types of people you want to work on your data.
Business analyst, aka the Go-between
One of your main points of contact on any project, the first thing you'll notice about the business analyst is that they speak a language you understand. This is because the role isn't explicitly technical, in fact some people believe it's better for them to be focussed solely on business needs. It's still really important that they do have a good working knowledge of the data so they can understand and represent all parties and be able to explain in comprehensible terms the possibilities and limitations of what we can deliver.
Solution architect, aka the Overseer
Like a bricks and mortar architect, this person is responsible for producing the blueprint for your project and setting out a workable solution from end-to-end. To expand the building analogy, they also take on some of the duties of a site manager, deciding on the tools we will need to use, such as AI or machine learning. The solution architect is the lynchpin, connecting everyone involved in the project and providing you with an overview.
Data modeller, aka the Translator
This person translates different raw data sets into accessible formats so that it can be usefully queried in order to provide the answers your business needs. Data modellers use the context and knowledge of the business provided by the Business Analyst to design how the data is stored, making complex data accessible and understandable for end users in the business.
Data engineer, aka the Wrangler
Every team needs someone who's good at bringing things together. The data engineer (once known as the ETL developer) extracts the data from several often complex systems and wrangles it, filters it and loads it into a user friendly and accessible data model – designed by the data modeller – that your business users and data scientists will understand. The data engineer needs great communication skills as they have to understand what it is your business wants to get out of the finished database and ensure that the solution provided meets those expectations.
Data storyteller, aka the Visionary
Previously known as a data analyst, a bit of a dry moniker for someone who can visualise data and produce reports that are easily understood by people with little knowledge of analytics. A good storyteller turns data analyses into meaningful, understandable and actionable insights that will benefit your business.
Data scientist, aka the Prophet
So, data analytics has provided the initial actionable insights for your business, but what if you want more? The data scientist is your new best friend, looking even deeper into the figures for untapped findings, identifying new correlations and making your data work harder.
Finally, let's not forget the invaluable input of the project managers who keep the whole thing on the road and the vital role of the experts within your business. At Snap Analytics we take an integrated approach, connecting our expertise across the different data roles with your business experts. Working closely together we will help you to gain new insights from your data in order to make better and more informed decisions.