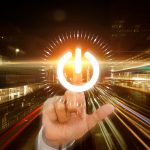 Matillion releases SAP ODP and Anaplan connectors. This is why it matters.
June 21, 2023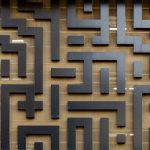 5 main challenges getting data out of SAP and how to overcome them
July 24, 2023
What is ESG and EPR?
Organizations in the UK involved in packaging supply or importation must now adhere to the 'Extended Producer Responsibility' regulation (EPR). This regulation carries significant weight as they are legally binding and not complying could cause serious brand damage.
The processes related to managing packaging fall within the realm of 'Environmental and Social Governance' (ESG). Having recently completed an ESG reporting project for a global food manufacturer, I thought it useful to share some lessons learned here.
Companies are expected to provide evidence regarding the recyclable and non-recyclable components of their packaging. This requirement has been in effect since 2023, and achieving automation in this process necessitates a verified enterprise data set and a suitable platform for generating the required outputs.
Managers responsible for this task may find it daunting. Manual execution of the work is excessively time-consuming, labour-intensive, and susceptible to errors.
The data is complex and requires subject matter experts throughout the project.
The data required is complex. It entails product master data and bills of materials (BOMs) typically stored in SAP ERP systems. Additional data may be necessary from other packaging specification databases. Multiple versions of BOMs may exist, and packaging specifications reside within the system, incorporating various fields related to weight and dimensions. Some packaging items are composite in nature, consisting of both plastic and cardboard, requiring separation in calculations. Addressing all these factors requires careful consideration and understanding in collaboration with business subject matter experts (SMEs) and data owners.
Requirements will change. Be prepared to adapt.
The reporting output requirements are still unclear and evolving. 2023 marks the inaugural year for the formal collection of EPR data and reporting, but the precise details of what data should be reported and how are yet to be finalized. However, certain agreed classifications include:
– Packaging activity: How the packaging is supplied.
– Packaging type: Whether the packaging is household or non-household.
– Packaging class: Whether the packaging is primary, secondary, shipment, or tertiary.
– Packaging material and weight.
This calls for a solution that can swiftly adapt to changes, likely necessitating a platform separated from the strict internal SAP change control process.
Traditional methods of piecing together reports are inadequate. Attempting to manipulate sales volume data at the BOM component level for all products across multiple sites using MS Excel often results in unwieldy and unmanageable files. The ideal solution for this scenario involves leveraging a cloud-based Data Warehouse equipped with robust capabilities to handle substantial data volumes. It should be accompanied by an efficient ETL (Extract, Transform, Load) tool capable of seamlessly extracting and loading data from SAP and other databases. Additionally, a versatile toolkit enabling flexible manipulation of the data into reusable assets is crucial. To effectively present the data in diverse report formats, a data visualization tool would be essential.
Check the quality of your data.
Jumping directly to final report outputs will lead to frustration. It is crucial to comprehend the state of your data beforehand. Master data may be incomplete or inconsistent. Begin by creating master data reports that allow for comprehensive data analysis and filtering. Generate exception reports highlighting products with missing weight data, for instance. Correct any underlying data issues and then proceed to generate the required reports with specific calculations in a second phase.
Choose the appropriate technology stack.
At Snap, we possess extensive experience in extracting data from SAP environments  and combining SAP data with other sources into cloud data warehouses such as AWS Redshift, Snowflake, and Google BigQuery. We use the best of breed cloud data platform tools for managing the data warehouse processes in an effective way. We use modern BI platforms to provide actionable insights in the ESG context, using Matillion. We also have expertise in data visualization across various tools.
Find a partner with prior experience.
Collaborating with a team that has gone through this process before will expedite your work and minimize risks. ESG responsibilities encompass more than just EPR and often require similar data transformation projects.
I hope this article helps you with your ESG reporting. If you like to discuss your requirements and how to create a flexible reporting and analytics platform for ESG then please contact us at Snap Analytics.