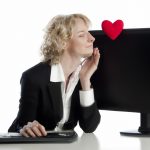 UKISUG Analytics Symposium – my takeaways
April 23, 2023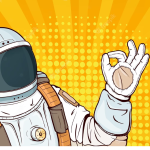 Testing OData APIs for Data Acquisition in Postman
June 8, 2023
Chances are you have used or at least heard anecdotes of the now household name ChatGPT since its phenomenally popular release in November 2022. For those of you who might have missed it, here are some quick key facts:
– ChatGPT is a language model created by OpenAI, which is used for natural language processing tasks.
– It uses huge amounts of pre-training data such as books, articles, and websites which allows it to understand natural language patterns and generate realistic text with a high degree of accuracy.
– ChatGPT broke the headline news upon release, growing its use base to 1 million users within 5 days and 100 million within 2 months, as this article from the Guardian shows.
– ChatGPT-4 (the new version of ChatGPT) was released in March 2023 for subscribers only. It is a more advanced multimodal model which can use image as well as text input, and was trained on a much larger amount of data.
Working in industries like data analytics, the power and potential behind AI tools like ChatGPT sparks two simultaneous but contradictory thoughts:
– This is awesome! How can I utilise it in my workplace?
– … So, how long before a chatbot replaces me?
This blog will signpost a selection of useful ways to enlist ChatGPT in the workplace, and some considerations around the limitations or risks surrounding ChatGPT.
Increase Productivity
The catalogue of ideas for how we can use ChatGPT to the benefit of business is essentially limitless. The overarching theme in all use cases is that they allow employees to automate tasks, improve accuracy, work more efficiently, reduce expenses, and allow time to focus on and develop other areas of business.
Feedback from employees within our organisation has shed light on the benefits of ChatGPT in the workplace. Several have found ChatGPT has significantly reduced the time they spend writing code, stating that it often produces cleaner and better structured code that theirs. Others have noted the time saving impacts of ChatGPT, particularly in writing documentation as it allows you to feed in key information and ChatGPT produces outlines for documentation in half the original time. I have personally found ChatGPT to be most beneficial in stripping back and simplifying my written language. When communicating complicated technical jargon or processes, leveraging ChatGPT to remove unnecessary and flowery language can significantly improve communication with colleagues and customers alike.
Here are some more quick ideas of how ChatGPT can be utilised on a technical level:
– Debugging, writing, and explaining code.
– Adding comments to code, creating data dictionaries, and optimising queries.
– Providing insights on datasets.
– Writing or proof-reading documentation.
Business use cases more generally can include:
– Writing emails.
– Social media posts and content creation (quick creativity inspiration).
– Producing training material.
– Understanding customer feedback and making decisions based off this.
– Writing policy or strategy documentation succinctly and clearly.
Risks and Limitations
Before we get too carried away with its array of powerful features, it is important to remember that ChatGPT should be treated like a co-pilot, or peer review. Relying solely on ChatGPT can lead to the oversight of issues and associated complications.
Alongside its success, a host of security, privacy, and ethical concerns have been raised, alerting users to the potential shortcomings of using ChatGPT. This was particularly pertinent after a major privacy breach in March 2023 where several users' personal chat histories were leaked. Moreover, in April 2023, Italy banned the use of ChatGPT stating that it violated several GDPR regulations; namely, misinformation about data collection and the absence of parental consent or age control systems.  
ChatGPT has been known to produce factual inaccuracies, and nonsensical, or even in some circumstances abusive and biased responses. Don't forget to fact-check responses from ChatGPT as its knowledge is limited to September 2021 and it does not have access to current events unless it is fed this information. Beyond the workplace, schools and wider communities have the responsibility to guide people through using AI, which can easily be misused without proper education.
Final Verdict
The key take-away here is to soar high as a business with ChatGPT as your co-pilot. Take advantage of its powerful features to increase productivity and save time. And why stop at ChatGPT? There is a plethora of highly useful AI tools available which offer alternative features which may be more suitable for your business needs. But be mindful of what the tool is and is not appropriate for. Stay informed and curious about developments of AI more broadly, and how these systems handle your data. Finally, certainly don't train it to write your blog posts.