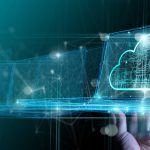 Need to get data out of SAP and into your cloud data platform? Here are your options
February 16, 2023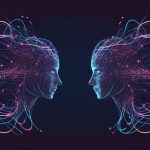 ChatGPT in the work environment
June 6, 2023
I thoroughly enjoyed the UK & Ireland SAP Usergroup (UKISUG) analytics symposium in London last Tuesday. It was nice to meet people face-to-face again and useful to learn from other people's experiences with SAP and Analytics. The SAP community feels as strong as ever, with a strong loyalty towards SAP technology (for better or worse) and a sense of common purpose. My specific interest for the day was to get a better understanding of the SAP roadmap and pick up 'lessons learned' from enterprises integrating SAP and non-SAP data at enterprise scale.
Full disclosure: I was invited to the event by the SNP Group, a Snap Analytics partner. SNP Group did not pay Snap Analytics or me for attending the event or for writing any articles. This blog post reflects my personal observations and opinions.
Takeaway #1: SAP Datasphere is the answer. What is your problem?
It was hardly surprising that there was a lot of talk about SAP Datasphere. Last month SAP created a real media hype for the launch of Datasphere, and painted a picture of a future where everything 'data' is seamlessly integrated and effortlessly managed. A cynic might say that we heard all that before and that Datasphere is mainly a rebranding of existing SAP products. With the promise to deliver a data fabric framework, real-time analytics, a true self-service platform and strong data governance features, SAP does a good job of getting the attention of the data and analytics community. In the keynote speech, Iver van de Zand certainly contributed to the buzz by showing some videos of the Datasphere in action and presenting the vision for the future. It looks very slick and there is great potential. My only point of criticism about the SAP vision is that says it is trying to break through the data silos, whilst in my opinion it is still the biggest cause of data silos. Data silos would quickly disappear if SAP would create an open platform where people can take the tools they like using to the data, instead of dictating how people use data by putting up license barriers.  
Takeaway #2: SAP Analytics Cloud is finally enterprise-ready
Britvic was invited to share their story about implementing SAP Analytics Cloud (SAC) for planning and BI. Britvic provides a familiar backdrop: Until recently an organisation with an aging SAP BW platform, BEx reporting and no doubt a lot of spreadsheets going round. The introduction of SAC has helped the organisation to become more mature with data & analytics and by using the planning capability it now even runs consolidation processes on SAC. It was nice to hear Shoba Sairam (Data & Analytics Director at Britvic) say in effect that although SAC is not perfect, when you play to its strengths it is pretty damn good. There was also a recognition that the product has made great strides, and architectural choices they had to make at the start would be different today. The use of Snowflake as a datalake was given as an example. That is an interesting thought.
The Britvic presentation fits perfectly in what is developing as a trend: Organisations start to embrace SAC as their strategic enterprise analytics platform and are by and large happy with the tool. The unique offering of an integrated planning capability certainly helps with the success and wide adoption of SAC. Coincidently, Gartner released the 'BI & Analytics Platforms' reports this month ('Magic Quadrant' (MQ) and 'Critical Capabilities'). SAP's score is average, and comes with warnings that it does not stand out in any one use case. The reports further says that SAC is principally SAP focussed with well-above average scores for automated insights, data storytelling, natural language query and collaboration. Maybe – but this is just me speculating – it would help SAP to adopt more open standards, that way increasing the 'ability to execute' and finally landing in that 'Leaders' quadrant. The gap with Microsoft and Salesforce is still significant and SAP has not moved much in the MQ in the recent years.
Takeaway #3: The partner relationship with SAP can feel like a one-way love affair
There were plenty SAP partners at the SAP Analytics Symposium, both service integrators and technology partners. That is not surprising – SAP needs the hyperscalers and other technology partners to be successful. SAP is okay with technology partners filling in a gap that they don't cover, but get almost aggressively protective when competing in the same area. That is a shame, especially for a user group event, which should prioritise the best interest of customers, not of SAP. There are niche players which provide a better solution for specific use cases than SAP does. It would be great to give these players a platform at usergroup events. I know I am not impartial in this debate: Snap Analytics is partner with Snowflake, Matillion, Pyramid and SNP Group and my company specialises in helping organisations which run SAP and want to build the best possible data & analytics platform for all their data, using SAP and non-SAP products.
I would have loved to hear from Pyramid customers. Pyramid are the fastest movers in the Gartner Magic Quadrant. How do customers benefit from 'tabulate' and other unique features in this product, and what does it do that SAP is not doing (yet)?
I would have loved to hear the customers from SNP Glue, specifically the one which manages to keep 30,000 SAP tables in synch on Snowflake, in real-time, across different SAP systems. Both Pyramid, SNP Group and several other vendors were present with a stand, but were not given the opportunity to present. Perhaps user group events could be a little bit less of an extension of the SAP marketing machine, and a bit more open to showcasing great solutions by any vendor for customers running SAP? Food for thought perhaps for UKISUG. Other than that, it was a great event, many thanks for organising it and thanks again SNP Group and Robin Webster for inviting me and putting up with me throughout the day.